We are a global independent creative agency that curates relationships between innovative artists and commercial partners. We exist to impact people and shift culture with the power of creativity.
Driving innovation through collaboration.
Established in 2013, Taipei, Taiwan. EPIC Studio™ is a multi-disciplinary creative consultancy. Acronym of Evolving Process In Control. We are creators of change, positioned to help businesses understand creativity, and creatives understand business. We believe in the power of creativity to impact people and shift culture.
Building a online platform/station for connecting the dots between creative talent and brand objectives. We harness the creativity from progressive cultures and design experiences to connect with consumers. We create strategy, communication, products, campaigns, experiences. We define brand opportunities that shift culture, we design with purpose, and deliver meaningful results.
Engagement
A triangulated process designed to service the artists in our network, brand partners, consumers, and the cultural magnitude of the interrelations therein.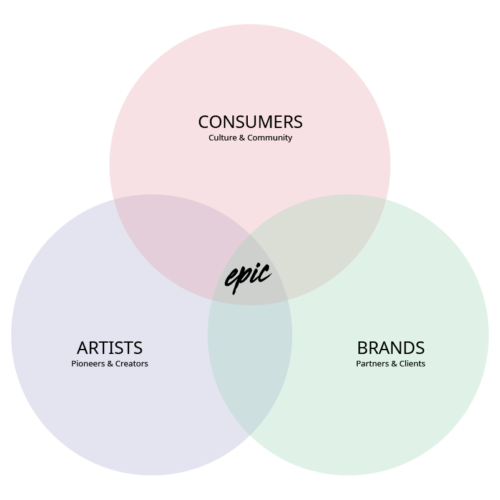 Capabilities
Our team of seasoned brand builders, world-class creatives, and agency professionals are in constant pursuit of design excellence.
Agency capabilities include:
Co-Creation
Exhibitions & Installations
Brand Strategy
Campaign Development
Creative & Art Direction
Content Creation
Environment Design
Branding & Identity
Product Design
RWD Website
Online Advertising
Artist Network
We cultivate an ever-expanding network of artists as the agency's on-call creative powerhouse.
Artist recommendations are tailored for each project upon engagement. To learn more about the artists we work with, please contact us at evolvingprocess@gmail.com
Creative disciplines include:
Painting
Illustration
Art Direction
Photography
Video
Graphic Design
Event & Exhibition
Typography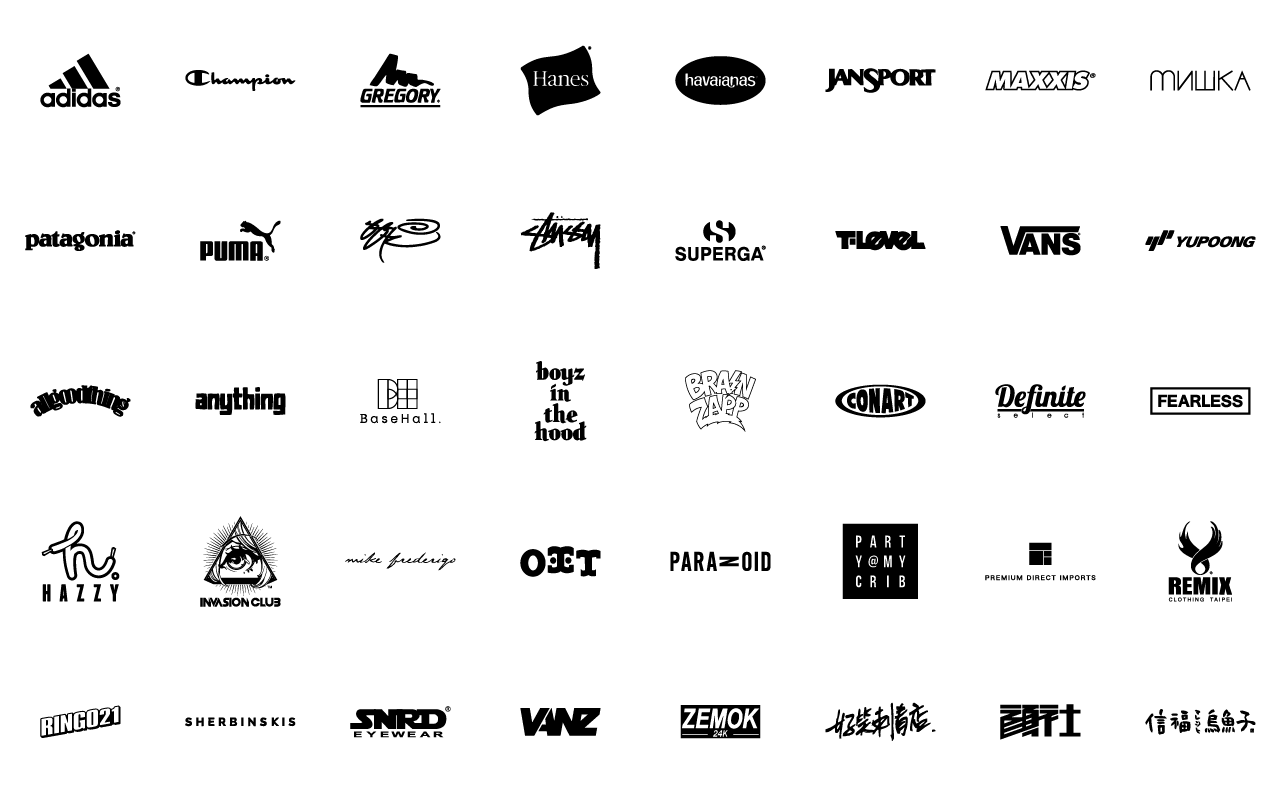 Locations
Head Office – Taipei, Taiwan
Minquan E. Rd. Sec. 2, Ln. 150,  No.11, Zhongshan Dist. 104 Taipei City
B&D Department – Shanghai, China
Lin Gang Xin Cheng Hu Cheng Huan Lu No.999, Shanghai City
Preparatory Office – New York
4064 Stanley Avenue, Garden City 11530 NY